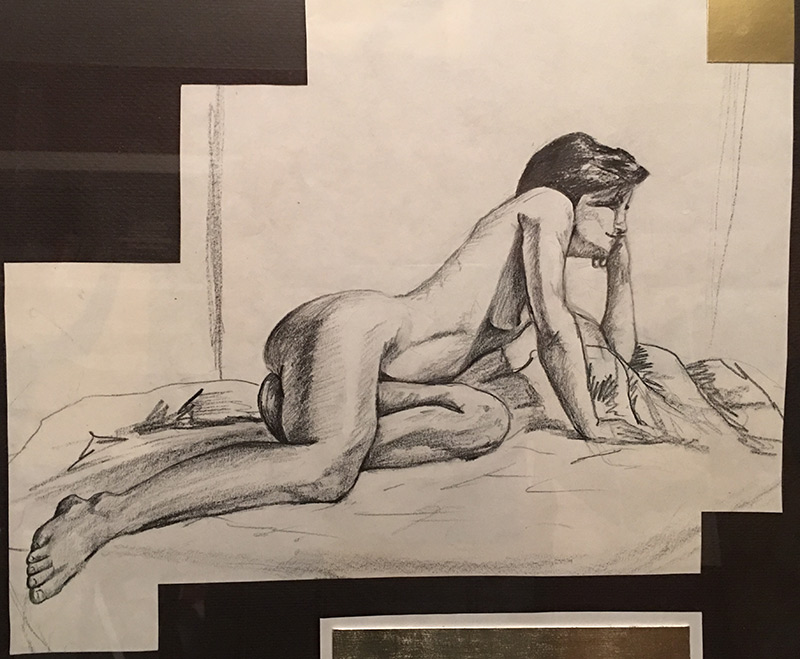 As you may have gleaned from reading through my website, I find it nourishing, rewarding and exciting to participate in the artistic process in many different ways. In my mid-twenties, a friend suggested I model for an art class. So glad I did! Yes, in college I had sketched nudes... As a writer, I rather pride myself on trimming down the essence of my characters until they're virtually naked before you, the reader, so that you can completely understand their motivations and experiences.
But being on the other side of the creative process was, in many ways, a new thing for me. And I was nervous of course, primarily because I wasn't sure I would come up with enough interesting poses that would offer the artists enough inspiration. But I guess it worked out okay; the group invited me back and their finished works left me breathless. It was incredible to see myself -or reflections of myself- set there on paper, on canvas, in ink, in charcoal, in paint, in clay... Through others' eyes, and others' hands, I was captured and set forth in a brand new way unto the world.
Artistic skills can be mechanical, or repetitive, or academic. They can be polished, exercised, made more or less unique. There are endless adjectives and verbs to describe the dynamics of "Art" as we attempt to understand it. But for me, in a brief sentence: The circle of creativity is a sacred process. And to engage in all aspects of that process -by finding myself at times the artist, at times the subject, at times the muse- it is somehow a completion of that awe inspiring cycle.
After the first time I modeled, I asked one of the artists if I might buy her work. She agreed, despite my nervousness in putting forth so bold a request. I'm so glad - this portrait is a piece I've treasured ever since.